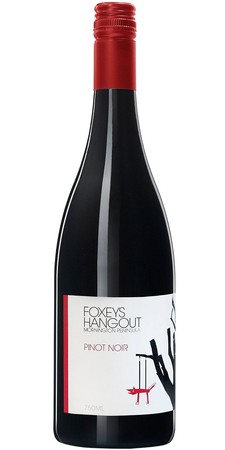 Pinot Noir 2016 (Estate)
Bright aroma of morello cherries on the nose, loads of red fruits with some oak, spice and a little gamey, meaty character. Tremendous vigour and concentration. Structure is medium to full bodied for pinot with moderate alcohol at 13.5% and plenty of supple tannins giving power and length.
The MV6 clone from our original Foxeys vineyard in Merricks North is quite perfumed, absorbs new oak easily and integrates it well. The other vineyard components in the blend, White Gates (clone #115) and Kentucky Road (clone #777) provide red fruits and middle palate roundness, whilst Kangerong vineyard (MV6) lends some muscle to the tannin profile.
2016 was a warm summer, well-suited to our pinot vineyards located 'up-the-hill' in cooler sites - they absolutely love a warm year and the 2016 is for us, a really outstanding vintage.
Drink this pinot noir with duck cooked any way, or veal, Cantonese-style beef with black beans will work well, game birds and light braises pair beautifully.