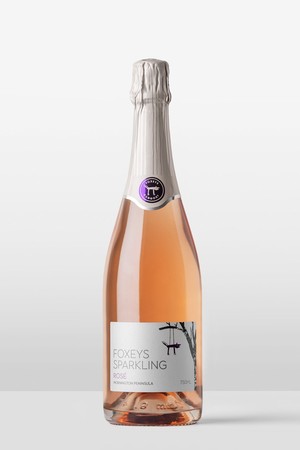 Sparkling Rose 2018
Showing savoury, bready and strawberry aromatics with a very dry but quite full palate, this sparkling was 'saigneed', that is drawn from a pinot noir ferment soon after fermentation started when the wine was pink but not tannic, then fermented in old oak barriques. It started life as quite a vibrant pink colour, but colour fades with age and is now a beautiful pale shade of pink.
2018 was a warmer vintage but still with very with high acid retention in the early-picked grapes, also light tannin structures, pretty and delicate aromatics - perfect for sparkling rose.
This wine will go as well with the dinner as it will before the food begins. Try it with crayfish, veal or any mushroom dish. Rich sauces are fine, the acidity in the wine will tidy them up, as it will with fried food. Fish and chips (whiting especially) with tartare sauce.
Buying 6 or more bottles? Use coupon code '10WINE' at checkout for 10% off.
*FREE SHIPPING ON ANY PURCHASE OVER $150