FOXEYS

VINEYARD
Planted by the visionary Mario Toniolo in the 1990s, the glorious Morning Sun property in Main Ridge has become one of Foxeys' premium single-vineyard sites. This summer, the Foxeys team will be at Morning Sun Vineyard with light lunches plus wine tastings and sales. Watch this space for updates on when we'll open the doors and summer trading hours!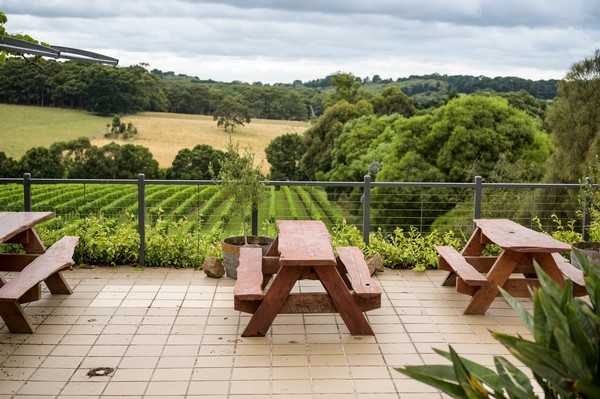 NEED TO KNOW
Once we get started, this is how things will work:
- No bookings, walk-ins only
- Maximum group size 6
- Open: From January 27, Thur–Fri–Sat–Sun 11am–5pm.
We regret that preview days previously scheduled for 13, 14, 15 & 16 January cannot go ahead as planned. Morning Sun will be closed on these days, please accept our apologies.
Lunches
Light, simple antipasti-style plates to share, inspired by summer sun and this vineyard's Italian family lineage – salumi, cheese and seasonal vegetables.

Parking
Will be limited – plan to share your ride if you can. For your safety and that of others, please never park on the road. (If you are parked on the road we will have to turn you away – not only is it dangerous, but when the Morning Sun car park is full, this will mean the venue is also full and cannot serve additional visitors.)
We regret we cannot receive buses, mini-buses or limousines – thank you for your understanding.
Pets
Pets cannot join you at Morning Sun – please leave yours in a place they can feel safe and happy.
Events
We are not currently accepting bookings for events or functions of any kind.
History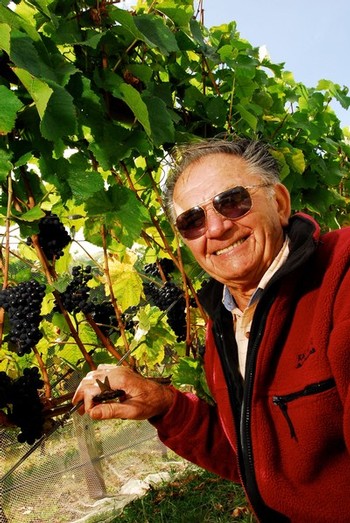 Morning Sun vineyard is the vision of the late Mario Toniolo, who in his youth worked in vineyards in Italy's Veneto region. Aged 70, after 50 years as a concreter, Mario discovered the Main Ridge property he christened Morning Sun. He planted vines and olive trees and built the cellar door, restaurant and terrace, allowing him to share his lifelong love of "vino e cibo" (wine and food). Mario's family have remained custodians of the property since his passing in 2018. Morning Sun vineyard and its spirit of hospitality honour Mario and his legacy.

---
Contact
337 Main Creek Road, Main Ridge
morningsun@foxeys-hangout.com.au
Phone inquiries to Foxeys Hangout on 03 5989 2022