Our Food
COVID-19 UPDATE
From Thursday July 9 we regret we cannot seat customers for lunch until Stage 3 restrictions are eased. Instead we offer a selection of take-home dishes from our dining-in menu, plus a couple of more substantial meals ready to heat at home.
Winemaker Tony Lee is a qualified chef: his dishes complement the wines. Many dishes change seasonally. Some examples from the menu include
Mushroom sausage rolls with smoked tomato sauce
BBQ quail served with a lemon wedge
Braised leeks with goat curd, blood orange and mint
Tomato salad with red wine vinegar, mint and feta
Avocado with candied walnuts and pancetta
Triple cream cheese, fuji apple
Figs with vinocotto and jamon
These are simple dishes. As with our wines, we like to let the produce speak. The apples are from the Mock family's bio-dynamic orchard around the corner. Goat curd from Main Ridge Dairy. The vinocotto we make ourselves by boiling down a stockpot of shiraz grape juice and adding a little red wine vinegar.
Chef's Menu
To get the most from an informal lunch at the cellar door, leave the menu to us. We'll feed you a little plate of everything to make a light lunch.
Bookings
We do not take lunch bookings. We are a small, informal venue best suited to small groups of two to four.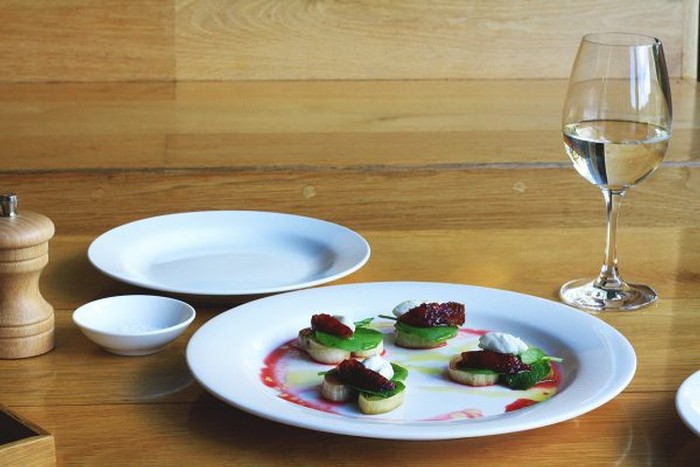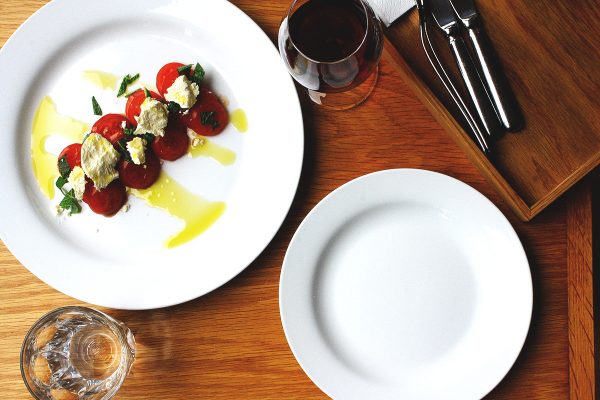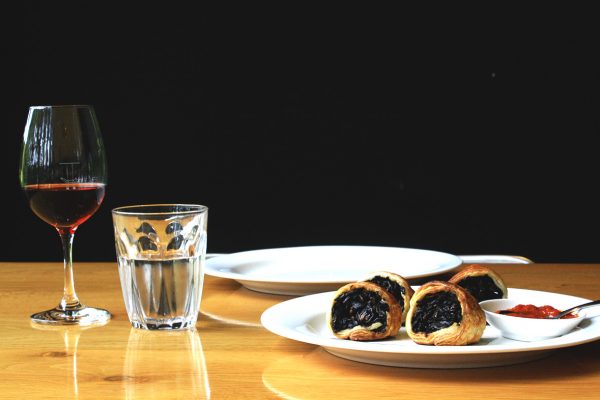 Dietary Requirements
We are adept at dealing with gluten intolerance, vegetarians, pescatarians, and pregnancies. We love serving soft cheeses and cured meats with some dishes, but will serve them on the side whenever there's one party member with an issue: the omnivores can try everything whilst the abstainers can still enjoy a meal to suit.