ABOUT MORNING SUN
Beautiful Morning Sun in the hills of Main Ridge is one of Foxeys Hangout's most prized single-vineyard sites.
Situated in Main Ridge at 337 Main Creek Road, Morning Sun cellar door opens Thu–Fri–Sat–Sun (11am–5pm) each week for wine tastings and serves informal lunches of shared plates inspired by this property's Italian family heritage. Join the Foxeys wine and food team at this special site for glorious views and a guided tasting of our handcrafted wines.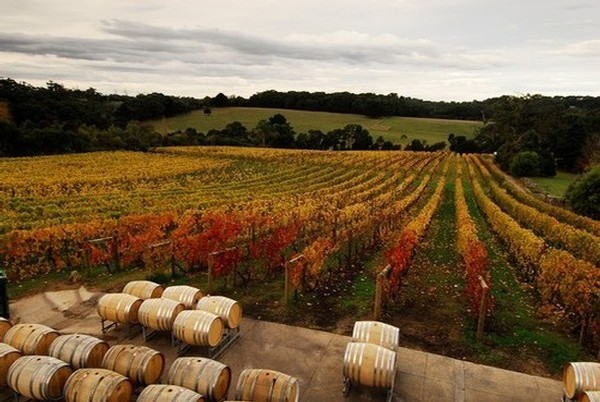 ---
VISIT US
LOCATION
Morning Sun is located at 337 Main Creek Road, Main Ridge. Please note that this is a different location to the Foxeys Hangout cellar door.
OPENING HOURS
Thursday: 11am - 5pm
Friday: 11am - 5pm
Saturday: 11am - 5pm
Sunday: 11am - 5pm
LUNCHES
Simple plates to share, inspired by this vineyard's Italian family lineage – salumi, cheese and seasonal vegetables. Choose your favourite bites at $16 per plate or leave it to us for a taste of everything at $45 per person.
Click here to see our current menu.
GROUPS
We are adept at catering for groups of up to 8. Unfortunately we cannot accept minibusses, tour groups or parties larger than 8.
PETS
We're sorry, we do not allow pets onto the Morning Sun property.
BOOKINGS
Morning Sun is primarily a walk-in venue however, we accept a small number of table reservations throughout the day. If the time you are looking for is not availble, come visit us anyway.
We are unable to accept bookings for groups larger than 8 guests. We unfortunately do not split tables as we do not cater to groups above this size.
Reservation durations are kept to 2 hours for parties of four or more or 1.5 hours for groups less than 4. By making a booking you agree that you and your guests are happy to vacate your table after the allocated time. Reservations can be made here.
---
HISTORY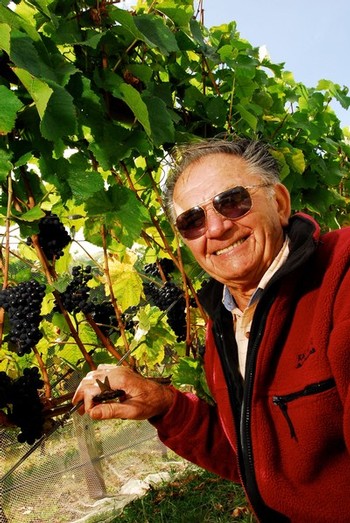 Morning Sun vineyard is the vision of the late Mario Toniolo, who in his youth worked in vineyards in Italy's Veneto region. Aged 70, after 50 years as a concreter, Mario discovered the Main Ridge property he christened Morning Sun. He planted vines and olive trees and built the cellar door, restaurant and terrace, allowing him to share his lifelong love of "vino e cibo" (wine and food).
Mario's family have remained custodians of the property since his passing in 2018. Morning Sun vineyard and its spirit of hospitality honour Mario and his legacy.
---
CONTACT MORNING SUN
337 Main Creek Road, Main Ridge
morningsun@foxeys-hangout.com.au
03 5989 6571