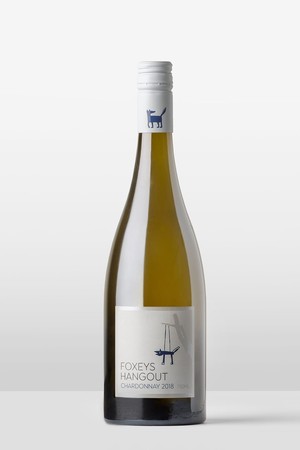 Chardonnay 2018
A very rich and complex chardonnay, but with tight acidity to finish. Quite mineral with some grapefruit and fig, some feral aromatic character too from the whole bunch ferment component. This wine will accompany rich food not just because it is itself quite powerful, but also because the acidity in the wine will refresh the palate. The oak in this chardonnay is important but seamless, adding complexity but not dominating.
2018 vintage saw excellent acid retention and flavour intensity in whites. As our chardonnay grapes ripen, they go through different fruit stages. They start off smelling like green apples, then move into a citrussy pink grapefruit spectrum. Then they smell like honeydew melon, then cantaloupe. If we left them on the vine they might become more tropical (pineapple and banana). The process takes about three weeks from green apple to tropical. We pick as the grapes are moving from the citrus to honeydew spectrum, typically at 12 to 12.5Be of sugar giving us alcohol a little under 13 per cent.
The grapes were mostly whole-bunch pressed, though we're moving toward rougher handling in the winery to extract more solids. From the press, juice goes straight to barrel with all the solid matter included, though two barrels were whole-bunch fermented prior to pressing to add a highly textural component. One quarter of our barrels are new, French oak; most were permitted to go through native malolactic fermentation in Spring, a few were sulphured after their native yeast primary fermentation to prevent malo.The barrels lees were stirred occasionally until late spring, the wine then allowed to settle prior to bottling. No acid addition.
Buying 6 or more bottles? Use coupon code '10WINE' at checkout for 10% off.
*FREE SHIPPING ON ANY PURCHASE OVER $150