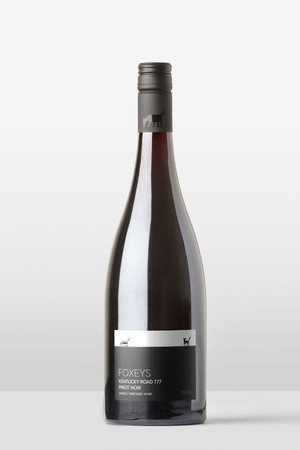 Kentucky Road Pinot Noir 2022
These Kentucky Road vineyard pinot noir vines have won several major awards in recent years, including Best Pinot Noir at the Mornington Peninsula Wine Show in 2014 and the Best Pinot Noir in Australia and New Zealand by the Winestate Magazine in 2015.
The wine has ripe, full red-berry aromatics as well as chilli, chocolate and fennel, with a savoury tannin structure; this vineyard receives about 20% wholes bunch fermentation, the highest bunch component of all Foxeys pinots. The vineyard has been bio-dynamically farmed since 2010 and benefits greatly, we believe, from the lack of herbicide and synthetic chemical intervention.
The vineyard expresses itself it's individuality; the wines show power of fruit in youth, ageing with grace and harmony.
Drink the Kentucky Road with rich, game dishes of poultry, lamb or pasta with mushrooms and veal saltimbocca.