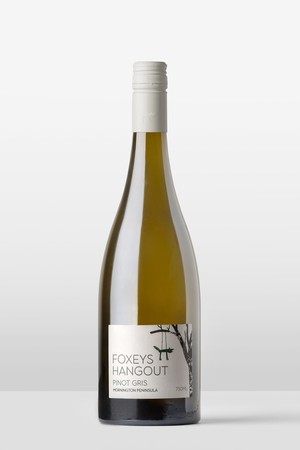 Pinot Gris 2023
Minerals, pear and rose petal floral aromas make this a very intense and pretty wine on the nose, with a long, focused line of acidity shaping the palate and a smidge of residual sugar building palate texture rather than sweetness.
We pick fairly early in the season at around 12Be, aiming for low sugars and therefore lower alcohols in the wine. The grapes are whole-bunch pressed, the juice settled overnight, then racked to barrels with plenty of 'fluffy' solids from the bottom of the settled tank added to the barrels which adds texture and mouthfeel to the finished wine. The barrels are old; we're not seeking new oak flavour, just barrel fermentation complexity. Native yeast fermentation, no acid addition, no malolactic fermentation (except for a couple of barrels that got away from us), and no barrel stirring. Nevertheless, the barrels pick up some lees complexity from their barrel storage before bottling.
We like to drink gris young, that is, say, within three years of its vintage date. It will develop gracefully for many years but we usually prefer it racy, delicate and pretty in its youth.
Buying 6 or more bottles? Use coupon code '10WINE' at checkout for 10% off.
*FREE SHIPPING ON ANY PURCHASE OF 6 BOTTLES OR MORE