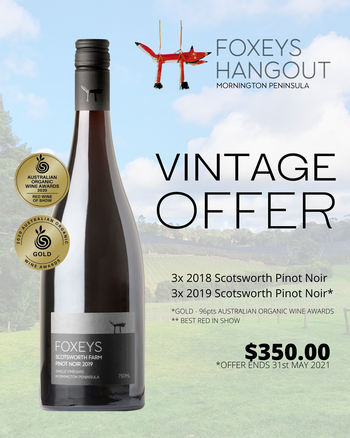 SCOTS PACK 6
Thank you so much Australian Organics for naming our 2019 Scotsworth Farm Pinot Noir BEST RED IN SHOW at the inaugural Australian Organic Wine Awards. This wine received GOLD (96 points). We have been growing biodynamically since 2007 and certified in 2019 – and this wine is a standout for us.
For a limited time only (end of May), you can purchase a mixed 6-pack of 3 of the award-winning 2019 vintage with 3 of the previous 2018 (both looking stunning) for $350.
Only available at cellar door or from our website.