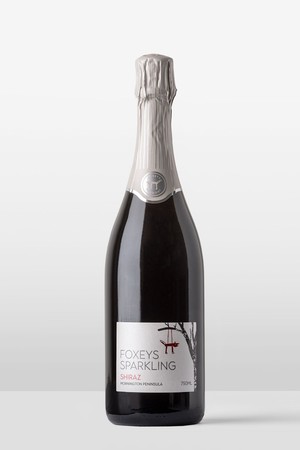 Sparkling Shiraz 2018
This shiraz is aged in old French oak barriques before undergoing a second fermentation in bottle in the same traditional method as sparkling white; hand disgorged in our winery.
Plum pudding, spicy with some blackcurrants coming though too. Cold and fizzy, sweet and red and quite tannic too. There is so much going on in this sparkling wine, you need a little while to take it all in. Very intense.
You can drink this wine with roast turkey and cranberry sauce or pork with pears or apples. Few wines stand up to chocolate, but sparkling shiraz partners beautifully with chocolate torte and fresh raspberries. Or just drink it well chilled and by itself on a warm afternoon.
Cellaring potential is six to eight years, say until about 2024. The fruits will tend toward more interesting savoury notes over the years in the same way a still shiraz starts with plummy fruits but can drift into tobacco or leathery characters with bottle age. Very interesting wine after a few years in the cellar, please hold a couple of bottles back.
Buying 6 or more bottles? Use coupon code '10WINE' at checkout for 10% off.
*FREE SHIPPING ON ANY PURCHASE OF 6 BOTTLES OR MORE